What can Educated Recruitment offer your school?
We are available to cover your supply requirements 24/7.
We have very competitive rates.
We offer supply at ALL levels required for temporary, permanent & emergency roles.
Calls are answered by knowledgeable and experienced consultants.
We work in affiliation with The REC to ensure strict compliance is always maintained.
All of our teachers are fully compliant with thorough vetting procedures.
We work closely with Devon County Council in reference to our DBS disclosures and vetting procedures.
Teacher Online Vetting Checks
Educated Recruitment are very excited to have now launched Teacher Online Vetting Checks on our website! We are very pleased to have created a tool that we feel is going to help schools meet compliance regulations.
Schools will now be able to log in to their own personalised Educated Recruitment account, and view or download the details of teachers that carry out supply teaching assignments at their school. The information supplied covers all compliance checks and is extremely easy to access.
If you and your school would like more information surrounding this, please do not hesitate to get in touch!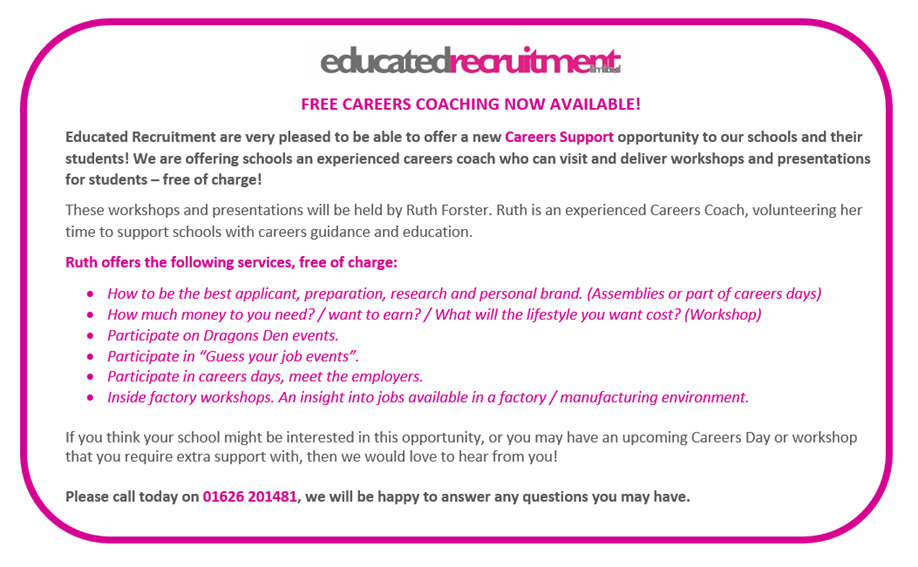 Whether it is Maths cover you require tomorrow morning or maternity cover next term, we would love to help!
Please call 01626 201481, our consultants are always on hand to answer any queries.